CRM 2011 Online – Disable the New Forms
I recently moved to Dynamics CRM 2011 Online. The new forms suck. They are pretty, I'll give them that, but they are not functional. Maybe I'm missing something. I'll figure it out later. But I need to work.
I still have my old forms.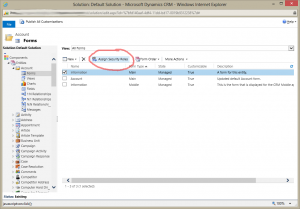 Go to Settings –> Customizations –> Customize the System –> Entities –> Accounts –> Forms. Select the new form and click the icon Assign Security Roles.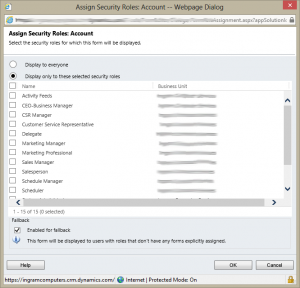 Now just move the radial button to Display only to these selected security roles and un-check every security role. Then no one has permission to it and it will default back to the old form.
I guess I could have just deleted it. But I might change my mind and like the new form later.